Saahas focuses on promoting sustainable waste management and environmental conservation in India. With a mission to create a circular economy and redu Read morece the environmental impact of waste, Saahas implements innovative solutions and collaborates with various stakeholders to bring about positive change. Its approach involves steering innovative resource management programmes that promote sustainable practices. The organisation aims to collaborate closely with communities, administrators, businesses, and lawmakers to create a collective effort towards adopting the green economy model. The focus is on evolving and implementing the next practices that facilitate the efficient use of resources and minimising waste generation.
Campaigns

Saahas conducts campaigns involving students, volunteers and others advocating the 3 principles- reduce, reuse and recycle. Ongoing campaigns include the bE-Responsible campaign in Bangalore focused on the hazards of improper disposal of e-waste, and the SWM campaign in Chennai that promotes waste segregation.

Capacity Building and Support Programme

Technical support and capacity-building initiatives are deployed in Urban Local bodies, gram panchayats and other communities. Under the Ashakirana project in rural Bangalore focused on the disposal of dry waste in villages, Saahas conducted awareness sessions for the ASHA workers on sanitary waste.

End-to-End Implementation Programme

Saahas' solid waste management projects aim to provide comprehensive support for the implementation of sustainable waste management practices to urban local bodies (ULBs), gram panchayats (GPs), and communities. The initiatives encompass various activities, such as developing information, education, and communication (IEC) materials to raise awareness about waste segregation, establishing community waste processing facilities at the ward level, setting up on-site processing facilities, and supporting waste management efforts in areas with vulnerable communities. The focus is on promoting source segregation, enabling decentralized waste processing, and creating effective waste management systems to minimize environmental impact and enhance community well-being.

Livelihood Creation and Inclusion Programme

Its Social Inclusion programmes are designed to promote the integration of waste workers into formal solid waste management systems. These initiatives involve conducting skill development and enhancement programmes specifically tailored for waste workers, providing them with training and resources to improve their capabilities. The organisation also strives to create jobs and entrepreneurship opportunities for waste workers through repair, reuse, and recycling initiatives.

Research and Consultancy

The organisation studies, analyzes and formulates policy recommendations for the Government. An example is the expansion of a biogas facility project in the Koramangala ward, Bangalore. Funded by CGI, the project assesses the expansion of the biogas plant's capacity. Saahas is an implementation partner in this project.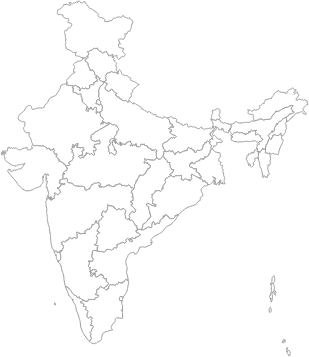 Waste Handled Per Day in Tons

2017-18

30

2018-19

31

2019-20

31

2020-21

48

2021-22

94

People in Area of Coverage

2018-19

400000

2019-20

537000

2020-21

583000

2021-22

1208000
21, Ground Floor MCHS Colony, 5th Cross, 16th Main, BTM Layout 2nd Stage, Bangalore, 560076
2019-20

Tip: Click on any value above to exclude it.

2020-21

Tip: Click on any value above to exclude it.

2021-22

Tip: Click on any value above to exclude it.