Sampark, is a non-governmental organization based in Bangalore. It was founded in 1991 with the primary objective of promoting human rights and advoca Read moreting for social justice. Over the years, Sampark has made significant progress in its endeavours, becoming a prominent force within the realm of human rights activism. The overarching objective of Sampark is to facilitate empowerment among marginalized individuals, with a special focus on women, by enabling them to exercise agency over their own lives and enhance their socio-economic circumstances. Sampark asserts that the fundamental entitlements of life, dignity, and dissent are inherent to every individual, regardless of religion, race, caste, sex and place of birth. Sampark has successfully mobilized over 1 lakh rural women into collectives and fostered the empowerment of over 2 Lakh migrant workers by granting them access to social protection services valued at Rs. 12.5 crore. Lastly, the organization has provided early childhood care and education to more than 56,000 children of construction workers significantly influencing their nourishment and education, and therefore their future lives. Sampark has also mainstreamed over 5,500 children into government schools.
Issue
Sampark's interventions are a response to a multitude of challenges faced by marginalized communities, including rural women, migrant construction workers, and their children. These challenges range from economic disempowerment and limited access to essential services to the harsh living conditions experienced by migrant construction workers and their families. By concentrating on economic empowerment, providing access to social protection schemes, and early childhood care, Sampark effectively addresses concerns related to gender equality, social inclusion, and equal opportunities. Through these efforts, Sampark is actively contributing to the creation of a more equitable and prosperous society.
Sampark has achieved a substantial and lasting impact through its dedicated efforts. Sampark's initiatives have led to the empowerment of 100,000 rural women, providing them with the tools to take charge of their lives and shape their futures. Sampark has also extended crucial support to more than 225,000 migrant workers, ensuring their access to essential rights and social protection schemes. Furthermore, Sampark's intervention has positively influenced the lives of 56,000 migrant children, through access to safety, education, health, and nutrition. Sampark has also successfully mainstreamed 5,500 migrant children into Government schools, guaranteeing them quality education. Sampark's efforts have enabled migrant workers to access social protection benefits amounting to 12.5 crore rupees, while also empowering Self-Help Group (SHG) Women to save 1.23 crore rupees. These accomplishments reflect Sampark's unwavering dedication to catalyzing positive transformation and nurturing thriving communities.
Building Women Owned Institutions

Gender discrimination curbs women from achieving their best and stands in the way of living a life free of domination and fear. Sampark believes that women who are underprivileged can improve their living conditions only when they realize their potential and become self-reliant.

Sampark works towards enhancing the voice of women, with the philosophy that all women, men, and children have the basic human rights to dignity and self-determination and that all people should have the opportunity and choice to enhance their own potential and well-being.

-Work with 7,000 low-income women, devadasis (deprived of human rights) in Koppal, Karnataka through the Self-Help Group (SHG) model. The SHGs are federated into 3 Self Reliant Cooperatives, registered with the government of Karnataka

-Work with 900 low incomes, scheduled caste rural women (socio-economically disadvantaged) in Chiraigaon Block, near Varanasi, UP in creating sustainable livelihoods.

Empowering Migrant Construction Workers

The construction sector in India is one of the largest employers of labour in the country, and about 10% of the workers are women. The sector is heavily dependent on migrant workers, many of whom come to the city with their children. These workers and their families live in very difficult conditions.

Since 2013, Sampark has worked with migrant construction workers to raise awareness of their rights and enhance access to their entitlements. Sampark works across 75 labour sites, provides information through a dedicated migrant support helpline, and operates 3 Workers Resource Centres (WRC) in
Bangalore. Sampark has registered 30,000+ workers with the Karnataka Building and Other Construction Workers Welfare Board (KBOCWWB)

Early Childhood Care and Development

The children of migrant construction workers face numerous challenges, with safety being the paramount concern. Owing to a lack of proper supervision, these children are often left unattended and subjected to various forms of neglect.

Sampark runs 26 early childhood care and education centers for children of construction workers in the age group of 6 months - 14 years. The objectives of these centers is to provide safety, nutritional, and immunization support and a stimulating environment for the all-around development of these children. The children attend classes regularly and learn through fun stories, rhymes, games and art and craft activities in three languages English, Kannada, and Hindi.

The centres run from 9.30 am to 5.00 pm. Children are divided into 3 sub-groups:

-The creche section consists of children from 6 months to 3 years
-Pre-primary/Balwadi consists of children from
-Non-formal education (Bridge course) from 6- 12 years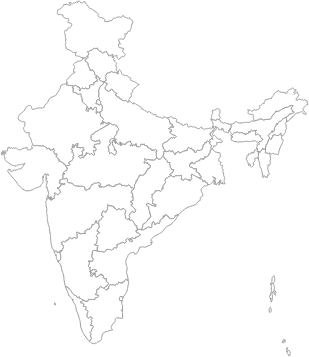 Number of Migrant Children Reached

Program Name

Early Childhood Care and Development

2020-21

997

2021-22

1941

2022-23

1994

Improvement in Child Nutritional Status %

Program Name

Early Childhood Care and Development

2019-20

40

2020-21

25

2021-22

65

2022-23

77

Age-Appropriate Immunization Support

Program Name

Early Childhood Care

2020-21

271

2021-22

980

2022-23

1570

Number of Migrant Construction Workers Reached

Program Name

Empowerment of Migrant Construction Workers
39, 1st Avenue, Teacher's Colony, 1st Block Koramangala, Bangalore, 560034

Directions
2020-21

Tip: Click on any value above to exclude it.

2021-22

Tip: Click on any value above to exclude it.

2022-23

Tip: Click on any value above to exclude it.