SayTrees Environmental Trust, formed by a passionate group of individuals, is dedicated to protecting the environment and raising awareness about the Read moreimportance of conservation. Through tree-plantation campaigns, the organisation aims to restore the green cover and engage local communities in reaping the benefits of a healthier environment. With thousands of volunteers, including children, professionals, homemakers, and retirees, Say Trees conducts over 50 tree plantation drives during the monsoon season. Its initiatives extend beyond tree planting and encompass research, education, sensitization, and advocacy for environmental preservation. By identifying potential areas for plantation and considering local biodiversity, Say Trees strives to create a sustainable and fruitful ecosystem for communities. The mission of Say Trees is to empower individuals to contribute to nature and live in a healthier environment. Through its efforts, it inspires citizens to dedicate a few hours on weekends to make their cities greener. Over the years, Say Trees has made significant progress in changing the landscape of Bangalore, fostering a vibrant community of tree lovers. However, it envisions expanding its reach to more cities and involving corporate teams to amplify the scale and impact of its endeavours.
Over the past 11 years, SayTrees, with the dedicated contributions of 32,072 volunteers, has planted an astounding 24 lakh saplings across fifteen states. They've also rejuvenated nine vital water bodies and 24 open wells, replenishing the environment with an astonishing 1400 million liters of precious water. Moreover, their commitment extends to supporting 5000+ farmer households covering 5000+ hectares of degraded lands by providing them with more than 15 lakh fruit saplings, improving both livelihoods and the local ecosystem.
Urban Afforestation Programmes

The Trust takes up tree plantation in different areas using various plantation methods including the Miyawaki method. Through the intervention, fallow tracts of land and water bodies are well-greened.

Miyawaki Forests Programme

The Say Trees Environmental Trust has implemented the Miyawaki Forest programme, utilizing the effective Miyawaki method for dense forest creation. With the alarming reduction of forest cover and the rapid destruction of century-old trees, this irreversible loss calls for urgent action. The Miyawaki method offers a solution by enabling the rapid restoration of green cover. Through this method, saplings grow ten times faster, resulting in forests that are thirty times denser. In just two years, the unimaginable growth of these forests becomes a reality. By establishing small patches of forests in various locations within cities, the Miyawaki forest programme serves as a vital carbon sink, countering the concrete jungles that urban areas are becoming.

Agroforestry - Climate Proofing Farm Livelihoods

Restoration of degraded farmlands and enhancement of livelihoods through agroforestry

Water Conservation Programme

SayTrees Environmental Trust is actively engaged in water conservation efforts, specifically focused on the rejuvenation of lakes and water bodies. Recognizing the crucial role lakes play in our ecosystem, the organisation emphasizes the environmental benefits they offer, as well as their impact on our overall well-being and economic prosperity. By functioning as natural reservoirs, lakes help mitigate the effects of floods and droughts by storing and releasing water as needed. Moreover, they contribute to the replenishment of groundwater, improve the water quality of downstream watercourses, and provide vital habitat for diverse forms of wildlife. Through its water conservation initiatives, Say Trees aims to safeguard and restore the health of lakes, benefiting both the environment and communities at large.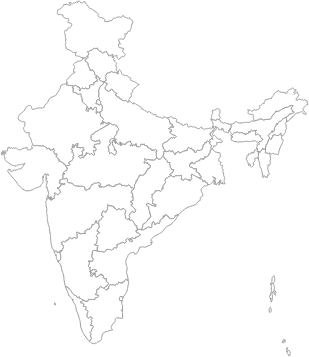 Total Number of Saplings Planted

2013-14

10324

2014-15

21108

2015-16

46093

2016-17

98819

2017-18

79876

Saplings Planted in Miyawaki Plantation

2015-16

2000

2017-18

9500

2018-19

30165

2019-20

104915

Saplings Planted

Practices Followed Towards Regenerative Agricultural Practices

Hectares of Farmlands Brought Under Multi-Layer Agroforestry Practices

Program Name

Agroforestry - Climate Proofing Farm Livelihoods
C-503, Concorde Midway City Apartment, Basapura Road, Near Hosa Road Junction, Hosur Road, Bangalore, 560100
2017-18

Tip: Click on any value above to exclude it.

2018-19

Tip: Click on any value above to exclude it.

2019-20

Tip: Click on any value above to exclude it.

2021-22

Tip: Click on any value above to exclude it.