The Sathya Sai Annapoorna Trust provides a balanced diet, free cooked meals to school-going children from the disadvantaged sections of society. It wo Read morerks in 17 states and 3 union territories. The food is prepared with the help of local vendors to ensure quality and to include familiar food on the menu for the children. It also looks into providing regular health check-ups and clean drinking water. The overall efforts of the Trust have garnered extensive support and positive reviews from the school authority. The programmes of the Trust have led to regular attendance, good health among children and increased attention to their academics. Awards & accolades: Received Rotary Karnataka NGO Awards 2020 (Category- Health, safe drinking water & sanitation) The Duty of Care Summit & Awards 2019 in Shanghai- Won Honorable Mention Regional Winner, Spirit of Humanti Annual Awards 2019 CSR Times Best NGO Award 2019 (Category-Healthcare) CSR Times Best NGO Award 2018 (Category- Eradicating Extreme Hunger) iVolunteer Award 2017, 1st prize in the CSR Contest
Issue
School-going children from underprivileged communities are always at risk of malnutrition.
Action
The Trust acts to provide nutritious breakfast to school-going children, in addition to looking into the community's spiritual and emotional requirements.
The Trust serves 5,00,000 children in more than 6,000 centres across 17 states and 3 union territories of India.
Water & Sanitation

While on one hand, it is making efforts to provide nutrition but due to the lack of clean water and sanitation facilities, children fall sick leading to a loss of nutrition in their bodies. Thus, it has installed RO water plants, bio-sand filters, and other cost-effective equipment.

It has also constructed toilets, provided bins, carried out cleanliness drives, and generated awareness in the school community about personal hygiene.

Nutrition

Provides hot-cooked breakfast to school-going children from disadvantaged communities. Every week's breakfast covers almost 20-30% of their weekly nutritional requirement. The Trust taps the local community to procure milk, fresh vegetables & fruits.

The food is first tasted by the volunteers of the organisation before serving it to the children. A regular feedback system between the schools and the organisation is also in place to ensure the maintenance of quality.

Healthcare

It organizes regular dental and health check-ups in the schools and also focuses on the 4D's, namely Defects, Deficiencies, Diseases and Developmental Delays to enable early detection, prevention, education and treatment of ailments.

It also runs SAI Wheels-a mobile health care facility with an aim to focus on regular and timely detection of ailments in order to ensure good health.

Education

Trust volunteers are actively involved with schools to encourage holistic education. Academics are liberally combined with activities such as story-telling, group-singing also in equal measure human values such as righteousness, peace, non-violence and love are also taught. After-class sessions are also conducted on subjects like computer skills, spoken English and environment awareness to enable all-round development of children.

Morning Nutrition Program for Rural Students

Addressing Nutritional Needs through Morning Nutrition: Extensive research has demonstrated the significant impact of morning nutrition on the well-being of children, who are the fundamental pillars of a healthy future for our world. The consumption of a nutritious morning meal plays a crucial role in supporting their physical and mental health, fostering academic achievement, and facilitating cognitive development. To combat the pervasive issue of malnutrition and under-nutrition in India's rural and underprivileged communities, the Sri Sathya Sai Annapoorna Trust has launched the flagship program, "Annapoorna Morning Nutrition Program." The primary objective of this initiative is to eradicate under-nutrition nationwide by providing free, wholesome morning meals to school-going children, guided by the vision of ensuring no child attends school on an empty stomach.
Currently, the Annapoorna trust serves over 12,00,000 children in remote and diverse locations across India, spanning 15000+ schools in 23 States and 4 Union Territories. Following the morning assembly and prayers, the children receive nourishing meals before their classes commence. These meals consist of cooked breakfast, milk, bananas, nutritious cookies, or a balanced health supplement mixed with milk. These provisions effectively alleviate hunger, enhance attention span, and improve the academic and overall health profiles of the children. The breakfast menus are carefully curated by expert nutritionists to meet the specific calorie requirements of growing children.
Recognizing the need for nutrient-dense foods, especially for populations at risk of undernutrition, the Trust aims to make nutrient-rich foods more affordable and accessible through equitable, nutrition-sensitive food policies. It emphasizes the importance of providing nutrient-dense foods to infants, young children, pregnant and breastfeeding women, and endeavors to enhance nutritional knowledge among caregivers.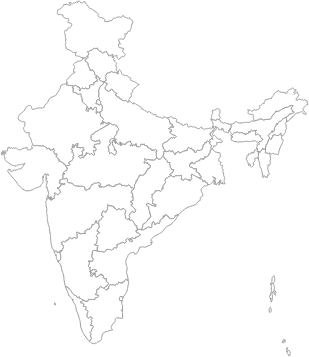 Serves Breakfast to Children on a Daily Basis

2016-17

22000

2017-18

120000

2019-20

500000

2020-21

500000

Impact on Academics

Impact on Health

Impact on Drop Out Rates and Enrollments
Problem Statement: India is home to the largest number of children in the world. But unfortunately, not all our children have access to well-balanced and nutritious food. Solution Offered: The Annapoorna Morning Nutrition Programme was conceived as a solution to this. In July 2012, a handful of individuals came together and started the program by serving breakfast to about 50 children at a school in Doddabele, near Kengeri, Bengaluru. Over the years, more schools and children were added to the breakfast chain. Current Reach: Today, more than 650 Annapoorna volunteers serve Morning Nutrition to 1.2 million students every day across more than 15,000 centres spread all over the Country. Till date, more than 250 million servings have been provided. Currently, we are providing Morning Nutrition in 23 States and 4 Union Territories It primarily oversees all the activities and obligations of the breakfast and allied programs. Variants of Morning Nutrition Program:  SaiSure Nutritious Supplement  Raagi (finger millet) Cereals Health Mix  Chikkis and Cookies  Cooked Breakfast
Sri Sathya Sai Annapoorna Trust "D-305, Sai Sannidhi", Sathya Sai Grama, P.O. Muddenahalli, Chikkaballapur District, Chikballapur, 562101

Directions
2018-19

Tip: Click on any value above to exclude it.

2019-20

Tip: Click on any value above to exclude it.

2020-21

Tip: Click on any value above to exclude it.

2021-22

Tip: Click on any value above to exclude it.