Hyderabad, Andhra Pradesh
Jaldhaara is an organisation driven by a strong commitment to promoting safe water, sanitation, and hygiene practices within underprivileged and remot Read moree communities across India. Its core beliefs and guiding principles revolve around instilling a preference for these essential necessities in marginalized areas. The organisation's vision centres on cultivating a widespread inclination towards safe water, sanitation, and hygienic practices within India's overlooked, isolated, and disadvantaged communities. Jaldhaara envisions a future where these basic necessities are prioritized and readily accessible to all, regardless of their socio-economic background. Jaldhaara's mission is to create a lasting impact by designing and implementing sustainable Water Sanitation and Hygiene (WASH) solutions in more than two thousand communities by the year 2024. Through focused efforts, the organisation aims to address the pressing needs of these communities, ensuring access to clean water, proper sanitation, and improved hygiene practices.
Safe Water Solutions Programme

Access to clean drinking water remains a pressing global concern, with a majority of projects failing shortly after implementation, leaving a significant portion of the population in need. Jaldhaara Foundation is committed to tackling this challenge by purifying water from various sources to meet WHO standards. Its mission is to ensure that all communities can access reliable and comparable drinking water quality, emphasizing sustainability. The organisation envisions thriving communities that manage their water sources, aiming to provide economically viable drinking water access to millions while ensuring lasting positive impacts on community health and well-being. Through enduring technical partnerships and responsible project implementation, Jaldhaara strives to extend safe water access to communities worldwide, guaranteeing ongoing maintenance for sustained outcomes.

Water for Schools Programme

Jaldhaara Foundation takes pride in its Water for Schools (WFS) programme, enhancing clean water access in Government schools across diverse regions of India. Its mission is to bolster Water, Sanitation, and Hygiene (WASH) facilities, curbing student absenteeism due to health issues. Regular WASH training fosters positive hygiene behaviours, amplified by young ambassadors advocating for WASH within families, extending the programme's reach. Prioritizing preventive health, the initiative addresses waterborne diseases affecting vulnerable groups. Focusing on child health indices, it contributes to a healthier future for India. With a 49% reduction in absenteeism, Jaldhaara empowers women to spread health education. Technical partners, WaterHealth India and Maithri Aqua Tech facilitate implementation with safe water solutions and innovative water generation technology.

Sanitation & Hygiene Programme

Jaldhaara prioritizes sanitation and hygiene alongside clean water access. Tailored community initiatives deliver vital knowledge for healthier living. Collaborations with local institutions and influencers ensure impactful outreach. Innovative WASH programs address diverse community needs effectively. Women empowerment drives change, covering menstrual health and hygiene. School WASH initiatives reduce dropout rates, while student ambassadors promote positive habits. Strategic partnerships for smart bio-toilets ensure lasting sanitation improvements.

Education & Awareness Programme

Jaldhaara Foundation is involved in educational and awareness initiatives. Through its Community Awareness Programmes, the organisation fosters understanding among communities about crucial social issues. It engages with villagers to understand their daily challenges and the potential for positive change, aiming to enhance community health. The primary focus is on creating awareness regarding Water, Sanitation, and Hygiene (WASH) in both communities and schools. On occasions like World Water Day and World Environment Day, the foundation holds special WASH awareness sessions in schools, encouraging children to emphasize the significance of Water and Sanitation. These efforts extend to WASH education sessions, folk-based awareness programmes, medical camps, and counselling sessions, contributing to community well-being.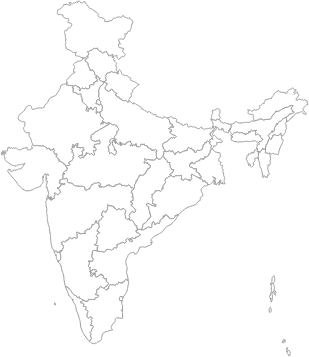 No. 9-7, Sy. No. 308/1, Nagaram, Keesara Mandal, Hyderabad, 500083
Non-profit
Section 8 (formerly Section 25)