Waste Warriors incorporates innovative practices in its approach, conducts research and generates awareness among people about solid waste management Read moreand also works towards improving working conditions for the waste-collection workers, giving them a formal identity and connecting them to relevant Government welfare schemes and entitlements. It started as a small volunteer-driven movement to clean up Mc Leodganj and Triund but now is registered as a formal society focusing on implementing sustainable, affordable and replicable solid waste management systems in urban Dehradun, hilly Dharamshala, and the rural forested landscape around Corbett Tiger Reserve. It partners with the Government, residential communities and private entities to bring a change in behaviour towards the environment through managing waste.
Waste Warriors has collected 4579 metric tons of waste, runs 13 dry waste collecting centres, supports 40 villages, conducted awareness programmes in 337 schools and erected 250+ composting units. It engages 15,000 + households in SWM activities, guided 600+ businesses to better SWM practices, trained more than 300 teachers on SWM toolkits and engages more than 250 volunteers.
Zero-Waste Tourist Destinations

It raises awareness amongst businesses in the tourist locations and provides training on source segregation and affordable waste collection services. It installs multiple labelled waste bins, maintains and empties them regularly in the spots where there is a high footfall of tourists while conducting cleanliness drives with the help of local volunteers.

Model Wards & Villages

It attempts to involve the community in its waste management efforts taking the village leaders and ward councillors into confidence. It works to mould behaviour to encourage source segregation and waste reduction assisting municipal machinery in the door-to-door collection of segregated waste.

It helps connect residents with their elected representatives to boost civic engagement and works to get informal waste workers into the mainstream through training them and formally recognising them.

Waste Collection & Material Recovery Facilities

Waste Warriors aims to offer affordable collection services and operates centres to recycle the waste which can be reused. It employs locally trained green workers and teams of organised waste pickers to collect dry waste on a daily basis.

The waste is further segregated into recyclable and non-recyclable through small and large-scale material recovery facilities also at the same time enabling value addition by shredding, baling, air-blowing recyclable material and transporting or selling them to larger certified aggregators or recycling factories.

Waste Worker Upliftment and Livelihood Development

In addition to working on solid waste management, the organisation also includes the upliftment of waste workers in its efforts. It formalises the status of these workers by providing them with identity cards and connecting them to local governmental entities and welfare schemes.

It initiates the worker's inclusion by helping them open bank accounts, providing Aadhar, Pan and ration cards to further uplift their statuses in society. The workers are encouraged to team up into self-help groups with training support from the National Urban-Rural Livelihood Mission while being provided with better wages and EPF, ESIC benefits.

Teacher Training & School SWM Activities

The organisation conducts participatory activities for school students, teachers, principals and community members to generate awareness and encourage behavioural change toward waste management.

It also organizes events like clean-up drives, recycling drives for plastics and e-waste, mural painting, and creative upcycling sessions.

Through 'Green Gurukul' in Dehradun, it provides Training to Teachers (ToT) to in turn train educators on ways to conduct interactive sessions and raise awareness amongst students to lead behavioural change.

Similarly, through 'Swachhta Ki Pathshala' in Dharamshala and 'Children's Day' in Corbett, it engages teachers and students towards the cause.

Model Ward Program, Dharamshala

Dharamshala is the winter capital of Himachal Pradesh with1 Lakh locals (households), 2500 Businesses and a floating population of over 5 Lakh tourists . It is also home to some high foot fall tourist locations like Mcleod Ganj, Bhagsu, Triund Trek and Dharamshala International Cricket Stadium. Waste Warriors has been successfully engaging with two municipal wards in Dharamshala to set up waste management practices amongst households, schools, and businesses along with ensuring collection, segregation (sorting/grading), and processing of recyclables. We have also played a significant role in the collection of all the dry waste from around 600+ government offices in Dharamshala.Waste Warriors started the Pilot Dry Waste Collection Program from Ward 7 and Ward 8 in collaboration with Dharamshala Municipal Corporation. Till date nearly 2 MT of waste is being collected daily. In addition, we are working closely with the Urban Local Bodies; comprising the Municipal Corporation, the ward councilors, Smart City and the Pollution Control Board as our supporting partners in this programme. Waste Warriors works alongside the Municipal Corporation to develop a waste supply chain for effective waste management in the city of Dharamshala in addition to setting up a Material Recovery Facility (MRF) for all 17 wards of the city located near the International Cricket Stadium. We also have a functional Material recovery Facility In Dharamshala , the first of its kind in Himachal Pradesh. The MRF will be a key component of this supply chain as it is designed to process 3MT of waste per day. Trained staff will segregate the waste into different categories to send it downstream to end-recyclers.

Women Self Help Groups

To build capacity of the women self help groups by providing them with E-Loaders to activate solid waste management practices amongst households, schools, shops etc along with collection, segregation (sorting / grading), and processing of recyclables, thereby keeping waste out of the eco-sensitive environment. To empower women-led Self-Help Group members by providing them with IT equipment like Tablets for recording various waste management related activities, gears like backpacks and water bottles to help them when they are on the field. Portable speaker with microphone to assist them in IEC related activities. Providing additional livelihood opportunities to the SHGs by providing them with sewing machines and the required training.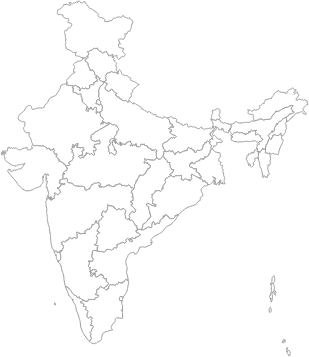 Total Waste Collected (Kg) in the Dharamshala Area

2012-13

187140

2013-14

255720

2014-15

264804

2015-16

272928

2016-17

254820

Number of Community Participants in Cleanliness Drives

2019-20

684

2020-21

716

2021-22

930

Waste Diverted (In Mts)

2019-20

104

2020-21

80

2021-22

150

Businesses Enrolled in Clean Business Program

2019-20

30

2020-21

30

2021-22

10

Source Segregation (In %)

2019-20

10

2020-21

70

2021-22

85

Waste Diverted (In Kgs)

2019-20

34154

2020-21

42172

2021-22

80037

Shg's Engaged in Waste Collection

2019-20

16

2020-21

20

2021-22

27

Number of Villages Included

2019-20

48

2020-21

48

2021-22

14

Businesses Enrolled in Clean Business Program

2019-20

30

2020-21

30

2021-22

10

Shg's Engaged in Waste Collection

2019-20

16

2020-21

20

2021-22

27

Number of Villages Included

2019-20

48

2020-21

48

2021-22

14
Active participation of the local communities in designing, implementing, and monitoring systems is critical for the sustainability of any solution. We believe in strengthening existing community-based institutions wherever possible and creating new institutions if necessary. Enhancing Infrastructure Behavior change campaigns can be successful only when reliable services can be ensured, which requires enhanced infrastructure for waste collection & processing. Promoting Local Entrepreneurship Local entrepreneurship ensures the value generated from the systemic solution remains within the local communities. The local entrepreneurs are accountable to the community and need to develop a trust-based relationship with them. Overcoming Social Stigma We can overcome social stigma by providing a sense of identity and igniting agency among marginalized communities through the generation of dignified livelihoods. Scaling through Partnerships Scaling the solution is more important than scaling the organization. We believe in developing open-source playbooks & partnerships with multiple stakeholders to scale solutions.
136/2/2 Shivam Vihar, Rajpur Road, Jakhan, Dehradun, 248001
2019-20

Tip: Click on any value above to exclude it.

2020-21

Tip: Click on any value above to exclude it.

2021-22

Tip: Click on any value above to exclude it.