Niramaya Health Foundation works with the vision of developing and implementing sustainable healthcare programmes for vulnerable people living in the Read moreslums of Mumbai, with a focus on children, adolescent girls and women in the reproductive age group, migrant workers and rag pickers. Each year Niramaya reaches out to more than 10 lakhs people living in the slums of Mumbai.
Issue
Poor families living in slums do not have access to good healthcare and other basic facilities.
Action
Niramaya Health Foundation through multiple programmes aims to address healthcare issues in slums through on-site facilities. It has also expanded Its activities to include education and nutrition.
Every year Niramaya aims to transform and touch the lives of 10,00,000 beneficiaries directly or indirectly.
Anaemia/Malnutrition Prevention and Control Programme

Its flagship programme was launched in 2001 and aims to reduce the number of anaemic and malnourished children between the ages of 0-10 years.

This is achieved through parental counselling, home visits, screening tests and diagnosis, medical treatments and annual health checkups. The programme operates in the Balwadi communities, government-aided schools and private schools of Mankhrud, Govandi, and Kurla. More than 8000 children and their parents are attended to each year as part of the programme.

Aarogyadisha

Its Aarogyadisha programme focuses on the prevention and cure of diseases by providing healthcare services through a mobile medical van and organising health checkup camps.

Aarogyasampan

Its Aarogyasampan programme is based in Jijamata Nagar, Worli and focuses on creating awareness of sanitation and the need for toilets, screening and identification of malnourished children and addressing issues of adolescents on reproductive and sexual healthcare.

Aatmadarpan

Its Aatmadarpan programme aims to provide education to adolescent boys & girls and adult women on reproductive and sexual health. The project covers 4000 adolescent boys and girls in the age group 9 to 19 years and 2000 women in the reproductive age group.

Ragpickers Healthcare Programme

Its Ragpickers Healthcare Programme aims to address the healthcare of rag pickers and their families living near the dumping ground of Deonar, Mumbai. This is done through mobile van health checkups, regular visits and creating awareness of family planning tools such as condoms, Cu-T, Depo-Provera injections etc.

Tribal Healthcare Programme

Its Tribal Healthcare Programme was started to address the healthcare needs of the tribal communities of approximately 180 tribal villages in the Peth and Trimbak taluka of Nasik district which does not have road access to government healthcare centres. This was done through the setting up of clinics and the provision of mobile vans. This programme caters to over 40,000 tribal villagers every year.

Aarogyasnehi

The Aarogyasnehi programme aims to strengthen the public healthcare system by identifying and partnering with Government run health centres to implement tests and other services to address the needs of the communities.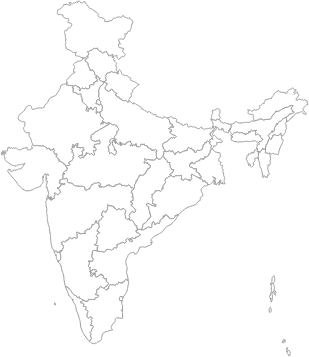 Impacted Pregnant Women and Lactating Mothers (Anc & Pnc)

2019-20

7340

2020-21

1725

2021-22

1735

Sensitized Adolescents on Reproductive Health Issues

Program Name

Adolescent Health & Life Skill Education Programme

2019-20

10350

2020-21

2500

2021-22

5639
DIT (E)/MC/12A/36110/2001-02

DIT(E)/MC/80G/103/2009-10
3, 2nd Floor, 16-B, Krishna Niwas Dr. B. A. Road, Naigoan, Dadar (East), Mumbai, 400014

Directions
Non-profit
Section 8 (formerly Section 25)