The St. Jude India Childcare Centres are spread across many cities of India and work to bring hope to children suffering from cancer. Families come fr Read moreom remote villages to cities in the hope of getting their children treated for cancer but find themselves living on the pavements due to financial issues. The organisation provides free accommodation, food and holistic care to such parents and children to make their stay comfortable. The organisation has received the following awards for its services: GuideStar India Champion Level - Platinum certification, 2019 and 2020, Dr. B. Borooah Cancer Institute, Guwahati Award Of Appreciation, World CSR Congress Certificate Of Merit, Americares Spirit Of Humanity Excellence In Child Health Care, Rotary Club Of Bombay Vocational Service Award, CAN India Conclave 2nd Best NGO Over 5 Years, QIMPRO Gold Standard Health Care Award, Marico Innovation of India Award for the Social Category.
The St Jude India Childcare Centres have supported 492 Family Units, admitted 31262 children since 2006 and facilitated them with accommodation for 1087537 peaceful nights.
Accommodation Facilities and Holistic care

Centres to provide residence to children and their parents are situated in the cities of Delhi, Chennai, Guwahati, Hyderabad, Jaipur, Kolkata, Mumbai, Vellore and Varanasi. In addition to a safe and hygienic place to stay, these centres provide facilities like transportation to and from the place of treatment, cooking facilities and nutritious rations, value-based education, recreation facilities and counselling for parents and children, all free of cost. The organisation tries to fill in for an enabling environment and emotional support that is usually absent when underprivileged parents bring their children to cities for treatment of cancer.

Home Away From Home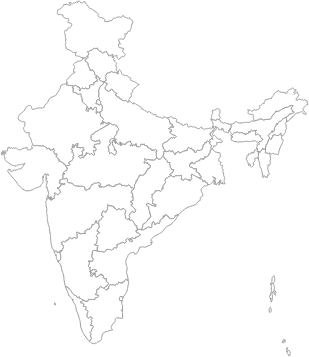 New Admissions in Safe and Cost-Free Accommodation for Children Undergoing Cancer Treatment

2017-18

634

2018-19

752

2019-20

782

2020-21

327

2021-22

627

Returnee Children to Cost-Free Accommodation While Undergoing Cancer Treatment

2017-18

3283

2018-19

2988

2019-20

3062

2020-21

1095

2021-22

2107

No of Benficiaries

2019-20

2597

2020-21

1412

2021-22

3860

No of Benficiaries

2019-20

2597

2020-21

1412

2021-22

3860
To try and ensure that EVERY child who comes to us gets the BEST possible chance to go on to lead a healthy, happy and productive life.
Non-profit
Section 8 (formerly Section 25)
2019-20

Tip: Click on any value above to exclude it.

2020-21

Tip: Click on any value above to exclude it.

2021-22

Tip: Click on any value above to exclude it.