Sparsha Trust works for the holistic development of marginalised and vulnerable children. Its ongoing programmes address non-formal education, formal Read moreschool enrolment of working and street children, parental awareness regarding issues of child labour, the importance of formal education and night shelters for urban homeless in the city of Bangalore. Additionally, it has structured programs namely Shikshana Mitra, Makkala Mitra and Chinnara Thangudhama under which safe platforms have been constructed for vulnerable children which include dropouts, street children, rag pickers, orphans, abandoned and working children with special needs to provide basic necessities which include education, food, shelter and health services. It further conducts capacity building and training for lower primary and higher primary school teachers in the area of formal education. Also, the trust addresses ways and means to promote child rights with a special focus on the Right to Education.
Issue
Children are exposed to various threats in everyday life like abuse and sexual violence, especially those children who are poor and neglected. With nowhere to go these children are forced to spend their life on the streets in the midst of insecurity.
Action
Sparsha Trust aims to give the children on the streets safety, a home and security through running shelter homes with all facilities encouraging a safe and trouble free childhood, imparting education and also skilling youth to better their lives.
The Trust has impacted more than 9,000 children who have benefitted and enrolled into formal school education, more than 1,500 youth have been skilled and trained for job placements, 170 Anganwadis and 10 mobile creches are being managed in Bangalore urban and rural districts benefitting more than 5000 children, 8 Government schools are being transformed into 'Model Schools' and education & residential facilities for more than 400 children are being provided across various centres.
Makkala Dhama

It is a shelter for neglected, abused and exploited boys, the inmates live across several rented accommodations across Bangalore. Now, the Trust has identified land and plans to construct new infrastructure to house the boys.

The new location would feature living facilities, educational facilities, an outdoor play area and in-house community-based services.

Child Protection

Sparsha Trust's child protection helpline is a 24 hour helpline service which responds to emergency calls from any child or concerned adult about children who are being subjected to abuse or sexual exploitation.

The unit responds within 1 hour and with the help of local police, hospital and even the Juvenile Welfare Board reaches the spot to rescue the child. The staff stays with the child until recovery or the proper end of the issue.

Sparsha Trust Child Care Centres

Includes Shikshana Mitra, its education unit cum residential centre for poor children, Makkala Mitra, a shelter home for the destitute, Apta Mitra, which responds to distressed calls and recovers victimised children and maintains mobile creches, which looks after children of construction labourers.

Child Development

Its child development initiatives include Nisarga Grama, a shelter home for street children with all modern facilities, Chinnara Thangudhama, a centre where boys can stay and receive vocational training to have access to job opportunities and it also lends support to Anganwadi Centres by upgrading their infrastructure.

It also supports Government schools by mobilising support, conducting surveys and campaigns, arranging extra-curricular and teaching activities. Its Alumni for village integrated development focuses on helping alumni develop their village amenities.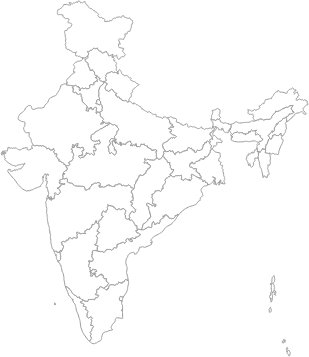 Children Benefited From Child Protection Program

2016-17

310

2017-18

442

2018-19

511

2019-20

11844

2020-21

11844

Students Enrolled in Mobile Creches for Development

2016-17

182

2017-18

500

2018-19

608

2019-20

608

2020-21

1260
DIT(E) BLR/12A/S-2106/AAITS4230N/ITO(E)-3/VOL 2009-2010

DIT(E) BLR/80G/474/AAITS4230N/ITO(E)-3/VOL 2009-2010
2018-19

Tip: Click on any value above to exclude it.

2019-20

Tip: Click on any value above to exclude it.

2020-21

Tip: Click on any value above to exclude it.