Plan India implements various programmes to support marginalised communities and vulnerable children with a special focus on the girl child. The o Read morerganisation's theme areas of work include adolescent and maternal health, child survival and optimal development. The programme works towards improving the health of mothers, children and adolescents by adopting a life cycle approach and promoting optimal growth and development. In the areas of water, sanitation and hygiene, the organisation includes initiatives which involve adopting community-led approaches focusing on collaborative behaviours to drive change at school/Anganwadi Centres (AWC)/household level leading to an increase in the number of Open Defecation Free (ODF) villages and slums. Further, in the area of education (including Early Childhood Care and Education), the organisation works to ensure education for all children, particularly girls. This also includes enhancing the pedagogical skills of all teachers and establishing School Management Committees to support schools in delivering quality learning outcomes among children. In the area of employment, the organisation includes initiatives which aim to increase the income level of families through three approaches namely Community Managed Micro Finance (CMMF), Job Oriented Vocational Training (JOVT) and Vocational Training for Enterprise Promotion (VTEP) for youth, with special focus on young women. Additionally, Plan India's disaster risk management programmes aim to provide children and youth, especially girls and their families with the knowledge and skills to adopt child-centred disaster risk management and climate change adaptation (including environment protection) practices and grow up safely in resilient communities.
Issue
Women and girls are subjected to gender discrimination and unequal rights.
Action
Works on multiple projects to educate, fight for rights and advocate equality for girls and women in all spheres of life.
Plan India's efforts have reached 1 million children and youth under 24 years of age out of which 58% are girls.
Menstrual Hygiene Education in India

Partnering with Kotex, PLAN India launched this programme to help women and girls manage their menstrual hygiene and health. The programme included changing mindsets with an aim to remove the stigma associated with menstrual health and hygiene by providing a platform for dialogue between generations.

Garima

Seeks to create awareness and provide information to women about their legal rights and entitlements as laid down by the constitution. It aims to empower women through developing five lakh legal literacy Mitras from a hundred priority districts to act as trainers and facilitators in their respective localities.

Paramarsh

Digital Mitra

Aims to build awareness among girls on the use of mobile phones and social media to highlight the issues of gender inequality and other connected issues.

Pink Toilets

Works to create women lead sanitation facilities called Pink Toilets which can be used by women with safety and security, also providing relevant training and skilling to women who manage these facilities.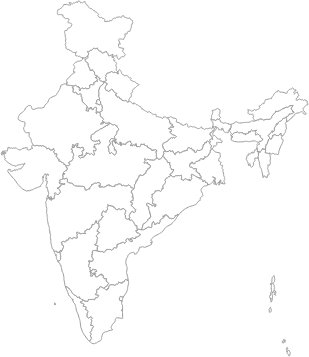 Youth Aspirants Trained

Program Name

Project Saksham

2017-18

10000

2018-19

2600

2019-20

6000

2021-22

6890

Youths Provided With Entrepreneurship Skill Training

Program Name

Project Paramarsh

2017-18

10000

2018-19

2600

2019-20

6000

2020-21

1533

2021-22

400
DIT(E)/98-99/P-550/98/64/

DIT(E)2008-2009/P-550/98/548
1, Community Centre, Zamrudpur Kailash Colony Extension, New Delhi, 110048

Directions
2019-20

Tip: Click on any value above to exclude it.

2020-21

Tip: Click on any value above to exclude it.

2021-22

Tip: Click on any value above to exclude it.