The Live Love Laugh Foundation Spreads awareness, reduces the stigma and changes the perception of people toward mental health. It organises conferenc Read morees and events for the cause. It provides information on various help-line services which includes listening and emotional support to anyone in distress or psycho-social crisis asking for support due to feelings like loneliness, isolation, unhappiness, fear, worry, shock or suicide. Under 'Find help' it provides a platform for people searching for professional support from psychiatrists, therapists, psychologists, counsellors, and psychotherapists. All these professionals are listed on this platform from states like Goa, Gujarat, Haryana, Jharkhand, Karnataka, Kerala, MP, Maharashtra, NCR, Odisha, Punjab, Rajasthan, Tamil Nadu, Telangana, Uttarakhand and West Bengal. Its implementation partners are as follows: • Inspiron Psychological Well-Being Centre, Bangalore • Address Health Solutions India Pvt Ltd, Bangalore • Inkleweave, Chennai • Enrich Life, Delhi NCR • Institute for Exceptional Children, Mumbai • Pause for Perspective, Hyderabad • Over a Cup of Tea, Kolkata • School Health Annual Report Program (SHARP), Guwahati • Manthan, Ahmedabad • Connecting NGO, Pune • COOJ Mental Health Foundation, Goa • Mehac Foundation, Kerala
Issue
Mental anxiety and depression are common problems affecting the masses these days and due to the stigma associated with it, people do not come out in the open with their problems leading to further issues and even if they do, there aren't many institutions or helping hands to listen to them and provide them help.
Action
The Live Love Laugh Foundation(LLL) acts to give hope to every person going through stress, depression and anxiety by providing medical help and counselling through expert doctors. It partners with organizations to increase the reach of Its programmes and bring hope to many.
The Live Love Laugh Foundation has educated 2,10,000 students and 21,000 teachers across 13 states in India, trained 2383 doctors across India, impacted 13 taluks directly benefiting 6296 and indirectly 25,184 beneficiaries and has attended 1800 calls for help.
School Programme - You Are Not Alone

Focuses on educating students and their teachers about stress, anxiety and depression (SAD) in adolescents with the aim to reduce the stigma attached to mental illness. These sessions are delivered free of cost with focus as shared below:

For students – facilitates self-help techniques and increases their sensitivity towards supporting others.
For parents – created a free online manual for parents with the help of subject matter experts.
For teachers – designed sessions for teachers to help them make aware of the signs and symptoms of stress and anxiety. Provides booklet in English, Hindi and regional language.

The programme is conducted in Delhi NCR, Mumbai, Bangalore, Ahmedabad, Pune, Kolkata, Goa, Chennai, Punjab, Guwahati and Hyderabad. Conducted in Hindi, English, Kannada, Marathi, Bengali, Tamil, Gujarati and Punjabi.

Doctors Programme

Offers online certificate courses in common mental disorders (CCCMD) for primary care physicians. Enhances the knowledge, skills and core competencies of primary care physicians. Helps build a nationwide network of physicians and specialists in the field of mental health.

Rural Programme

Provides mental healthcare support to individuals living in low-income communities and assists beneficiaries with free psychiatric treatment, group care for themselves and their families, access to Government-aided schemes and vocational training. It is available in Karnataka and Orissa.

Research

Programme Impact Analysis - conducts an evaluation process to determine the efficacy of programmes, campaigns and activities including baseline, mid-term and end-term evaluation & market research surveys.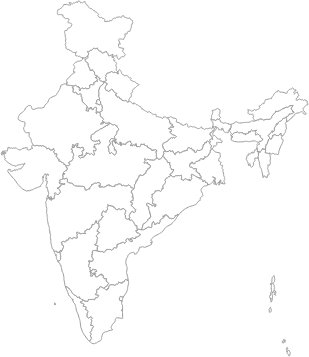 Provided Free Psychiatric Medication and Treatment

Program Name

Rural programme

2017-18

866

2018-19

1084

2019-20

3173

2020-21

2619

2021-22

1496

Impacted Adolescent Students in School Programme

2017-18

34292

2018-19

55549

2019-20

73155

2021-22

8251
4/INR-4-00229-2015-16/INRD144

CIT(E)BLR/12A/N-97/AACTT5919M/ITO(E)-2/Vol 2015-2016

CIT(E)BLR/80G/N-98/AACTT5919M/ITO(E)-2/Vol 2015-2016
2019-20

Tip: Click on any value above to exclude it.

2020-21

Tip: Click on any value above to exclude it.

2021-22

Tip: Click on any value above to exclude it.