Dimagi Software Innovations Private Limited works with the vision of enabling sustained adoption of digital technology in low-income and low-resource Read moreenvironments. It works by building low cost Information and Communications Technology (ICT) tools to assist front line health workers in efficient collection and analysis of data for health conditions like TB and for tracking maternal and child health. Its head office is located in Boston, USA with operations in many countries including India, Myanmar, South Africa and Senegal. The most well known Dimagi product is Commcare which is a mobile data collection and service delivery platform made for frontline employees in low resource environments. In order to facilitate data collection, client management and decision support in a variety of industries, including healthcare, agriculture, education and social services, Commcare enables customers to create unique mobile applications that can be installed on smartphones and tablets. The company's software solutions are made to deal with the unique challenges that organisations operating in resource-constrained settings confront, such as poor internet connectivity, low literacy rates, and a variety of languages. User-centric design, a solid technological foundation, and an emphasis on local ownership and capacity building are all elements of Dimagi's strategy. Dimagi has worked on projects with governments, nonprofits, and social enterprises in more than 80 different countries throughout the years. Their work has had a significant impact on various sectors, including maternal and child health, HIV/AIDS, nutrition, and rural development Dimagi's solutions have assisted organisations in achieving more efficiency, efficacy, and impact in their programmes by enabling data-driven decision-making, enhancing service delivery, and strengthening community participation. It plays a crucial role in harnessing the technology for social impact, providing organisations with the resources they need to deliver better services and improve outcomes in underserved communities around the world.
Agricultural systems

Catholic Relief Services utilises CommCare to support India's 'Improved Rice-based Rainfed Agricultural Systems' project, utilising Gates Foundation's initiative. Extension agents monitor farm progress and evaluate rice varieties, promoting better livelihood outcomes in the agriculturally dependent region.

ReMiND

The ReMiND project in Uttar Pradesh, India, utilises mobile health technology to assist Accredited Social Health Activists (ASHAs) in assessing women and newborns for danger signs before and after birth. CRS and Dimagi utilise CommCare for case management, reaching over 20,000 women and their children.

Monitoring the nutritional status

Operation Smile uses CommCare to monitor the nutritional status of children with cleft lip and palates in Assam, ensuring they are adequately nourished for cleft palate surgery.

Improving financial knowledge

It focuses on primary healthcare system-led responses to domestic violence. The mobile application Saving Money, developed in Hindi and English, offers modules for female users to improve their financial empowerment knowledge. The application provides financial planning advice, including financial empowerment and setting saving goals.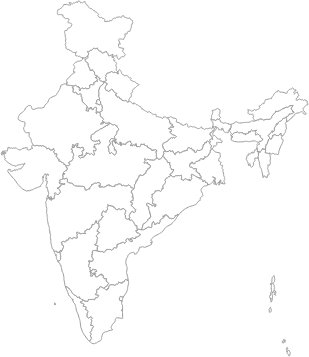 D - 1/28 Vasant Vihar, New Delhi 110057

Directions
For-profit
Private Limited Company