Navgurukul helps poor students to find suitable employment by training them in software programming, thereby making them market ready for twenty-first Read more-century jobs. It has residential cum training campuses in Pune, Bengaluru, Sarjapur, Tripura and Dharamshala which offer one-year residential programmes. It also offers the services of students trained in Its facility to other organisations who need resources for their projects and jobs through Its website. Students who are into good jobs and are earning a decent income can donate to the Gurukul to sustain Its services.
Issue
Underprivileged students have facilities only to pursue academics in schools, they do not have access to or the knowledge about the software and technology world.
Action
Navgurukul brings software knowledge to poor students free of cost to enable them to dream bigger and be successful in life. It provides residential courses on many technologies which help the students to be employed in technology intensive businesses getting them a good income.
Navgurukul has enabled more than 250 students from marginalised areas to secure jobs as software programmers and these students have donated back more than 28 Lakhs in donations to the organisation.
Meraki

Its online platform "Meraki" enables anybody to learn software skills sitting in the comfort of home. The website features material to learn various front-end and back-end programming languages. Projects are provided to be attempted to gain hands-on experience.

The website teaches Python, typing, spoken English, Javascript and other miscellaneous courses for interested learners. It also has provisions for a fully funded one-year residential course.

Code India Fellows

To encourage and involve the general public in Its efforts, especially women, the organisation runs a "Code India Fellowship". This programme invites interested people to teach coding and programming to young children with particular attention to young girls.

The fellows are selected after appearing for tests and interviews, post selection the fellows may be placed across Its branches in India for a one-year duration to teach underprivileged children. The fellows are paid a stipend of twenty five thousand rupees for their efforts and contributions.

NG Labs

Through NG Labs Navgurukul takes up projects which have the ability to bring about social impact. It also plans to encourage and motivate individuals who want to take up software based projects for communal good and help the spread of education in India.

Guaranteed Job Course

The Guaranteed Job Course is a one-year software engineering course. This course is targeted at poor students who are from humble economic backgrounds. The students are selected through online and offline tests based on their performance in subjects and personal interviews.

Once selected they are taught front-end development, back-end development, and hands-on projects to gain experience and skills related to English speaking, teamwork, emotional intelligence and leadership.

The campus provides free residence, classrooms, software and hardware support and counselling besides encouraging self-responsibility and discipline. All facilities are provided free of cost.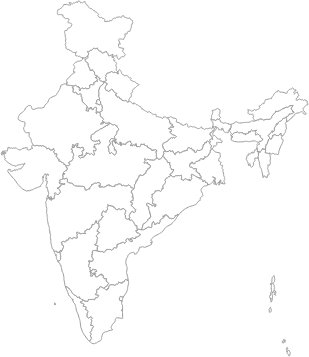 Non-profit
Section 8 (formerly Section 25)