Peepul provides comprehensive, compact training to the teachers to instil the skills that helps them to encourage and motivate children, overcome chal Read morelenges, and develop a meaningful student-teacher relationship in government schools. It started to work for schools in Delhi in partnership with the South Delhi Municipal Corporation (SDMC) in 2015 and ever since then, has been providing a nurturing ecosystem in its effort to transform the education system by keeping child-teacher-education as the epicentre of all innovations and development. Its teacher training programme focuses on lesson planning, class management, and the teacher's presence in the class. It also looks into the overall effective performance of the schools and conducts quality assurance.
Issue
Children are going to school but are not learning as expected due to outdated methods of teaching, lack of involvement and low skill level of teachers.
Action
Peepul is partnering with Government schools to transform the way education is imparted and also skilling teachers in the latest methods of education delivery.
Its Exemplar Schools programme increased attendance from 40% to 75%, students exceeded grade expectations by more than 85%, parent-teacher meetings saw an attendance of 95% and enrolment increased by more than 1200 students. Its SDMC Sitara programme trained and developed 1000 Government teachers across more than 200 schools improving learning outcomes for 30,000 students. The CM, Rise programme developed 3,20,000 Government teachers across more than 1,00,000 schools in the state supporting 95,00,000 students. The SDMC Parivartan programme impacts 568 schools, working with 6000 teachers supporting 2,50,000 students
SDMC Sitara

Drawing from Its experience in operating other schools, Peepul supports the training and guidance of teachers from across two hundred primary schools in Delhi. It runs coaching programmes that span four years. The programme resulted in teachers adopting the latest methods in learning delivery and ensuring maximum participation from students in the process.

CM Rise

CM Rise is an attempt by the organisation to develop teachers across the state professionally. It has partnered with the Government of Madhya Pradesh, Department of School Education, DIKSHA – the national teacher learning platform (National Ministry of Human Resource Development) and the National Informatics Centre (NIC), to train more than three lakh twenty thousand teachers. This effort has seen a massive increase in enrollments and completion of the programme.

SDMC Parivartan

Peepul has partnered with the South Delhi Municipal Corporation for a programme spanning three years to turn around the municipal school system as a whole. It strives to improve the learning effects through academic, organisational and functional transformation leading to sustainable educational results.

Exemplar Schools

Partnering with the South Delhi Municipal Corporation(SDMC), Peepul succeeded in bringing back a Government school from the brink of failure. By implementing a strong curriculum, frequently monitoring every child's progress and assisting in managing the schools there was an increase in enrolment and students excelling in studies.

Exemplar Schools Programme

Peepul pioneered the first public private partnership (PPP) school with SDMC (South Delhi Municipal Corporation), transforming a dilapidated, failing, government school with enrolment numbers at just 9 to attain an enrolment of 230 students within one year. ​ This raised the bar for quality education in government schools, catalysing a school quality improvement programme across schools focused on improvements in teaching-learning.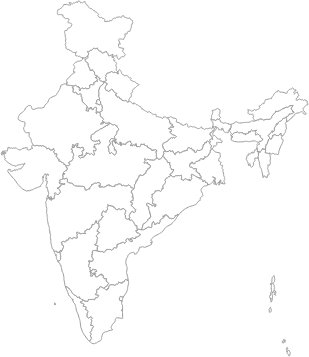 Impacted Students With Educational Programs

2017-18

18000

2018-19

800

2019-20

1100

2020-21

5500

2020-21

1200

Impacted Teachers With Trainings

2018-19

10000

2019-20

2800

%Age Increase in Reading Proficiency in English

2019-20

72

2020-21

70

2021-22

85

%Age Increase in Reading Proficiency in Hindi

2019-20

62

2020-21

70

2021-22

80

Enrollment Data (Across Three Schools)

2019-20

1200

2020-21

1300

2021-22

1400
: We are an education practitioner that works on school system transformation at scale, innovating a "practitioner-driven approach to school system transformation". With first-hand knowledge of what works/doesn't in a government classroom with all its pressures and complexities, we co-create scalable solutions for school systems with the government. Such an approach is unique in India: we are among a handful of organisations focusing on both learnings from direct interventions on one side, and large-scale capacity building of the government system on the other, with government adoption as the final goal.
10/1, 1st floor, Sarvpriya Vihar, New Delhi, 110092

Directions
2019-20

Tip: Click on any value above to exclude it.

2020-21

Tip: Click on any value above to exclude it.

2021-22

Tip: Click on any value above to exclude it.
Delhi Government and Madhya Pradesh Government.